RBI: RBI has canceled the license of a cooperative bank in Pune. This action has been taken on the grounds that there is not enough capital.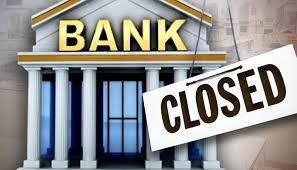 The license of Seva Vikas Co-operative Bank operating in Pune has been cloused. The Reserve Bank has taken this step as this co-operative bank does not have sufficient capital available and there is no possibility of earning. Therefore, the Reserve Bank (RBI) has clarified that the license of the bank has been cancelled. Meanwhile, Reserve Bank has given a statement on Monday. It said that Seva Vikas Cooperative Banks will not be able to do business after business hours on October 10.
Join Whatsapp for Daily Updates
https://chat.whatsapp.com/DbUd8DoK4SjK2Jwss1yMxZ
Web Title: This bank will be closed ! Withdraw money immediately? License canceled by RBI
Peruse Most recent Marathi News Titles of Maharashtra, Live Marathi Fresh insight about Mumbai, Pune, Governmental issues, Money, Amusement, Sports, Occupations, Way of life at Rajenews.com. To Get Reports on Versatile, Android and iOS. Morning now on all virtual entertainment stages. Follow us on Wire, Facebook, Twitter, Offer Visit and Instagram for the most recent updates and furthermore buy into our YouTube Channel English Raje News today.