CSK vs GT IPL 2023 : Chennai Super Kings had showered a lot of money on Ben Stokes for IPL 2023, but he made a mistake in the very first match. Which MS Dhoni's team had to bear the brunt of.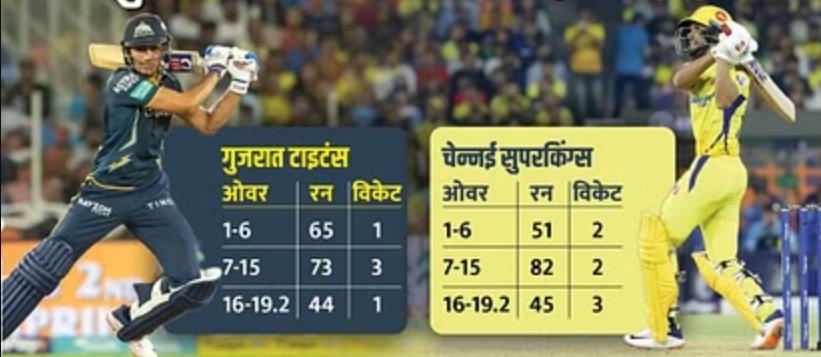 Every team wants to start with a win in any tournament, it boosts the morale of the team. Gujrat Titans managed to get off to a winning start in IPL 2023, but it cost Chennai Super Kings dearly. b Chennai lost by 5 wickets. Ben Stokes became the most expensive player in this match. CSK bought him for Rs 16.25 crore, but he turned out to be a 6-ball player in the first match.
In the first match of IPL 2023, Stokes Ben Stokes could only score 7 runs. At 50, the team lost their two big wickets, when Stokes was needed the most, but he failed to live up to the challenge and fell to Rashid Khan on the fourth ball of the 8th over. CSK could score only 178 runs in 20 overs. Gujarat completed the target given by CSK by losing 5 wickets in 19.2 overs.
Stokes out trying to cut –
Stokes gets punished for his mistake. In fact, Stokes was trying to play a ball that went outside Rashid's off-stump and his bat hit the ball in the attempt and the ball went straight to the keeper. He had to return to the pavilion. Stokes, who single-handedly won England the 2019 ODI World Cup, 2022 T20 World Cup, was auctioned.
Stokes became the most expensive player of Chennai –
Stokes became Chennai's most expensive player. Stokes also showed his skills in the practice session. He had hit 2 sixes in 11 seconds in one session, but made a big mistake in the very first match of the tournament.
CSK GT IPL 2023 Chennai Super Kings Gujrat Titans Ben Stokes