Maharashtra Police: Pune, Mumbai and Kolhapur along with other cities of the state during Ganesh immersion. The song went viral on social media. This led to criticism of the police. Director General of Police has taken cognizance of this incident and taken a decision.
Rules have been issued regarding how police should behave during festivals in the state. Accordingly, Director General of Police Rajni Seth has given new instructions to the police dancing during Ganesh immersion.
Police should not dance in uniform, police should strictly enforce uniform restrictions, police should not dance in uniform in procession, and police should not insult women. The police should not be involved in the programs of anti-social elements. Such instructions have been given to the police personnel and officers of the state.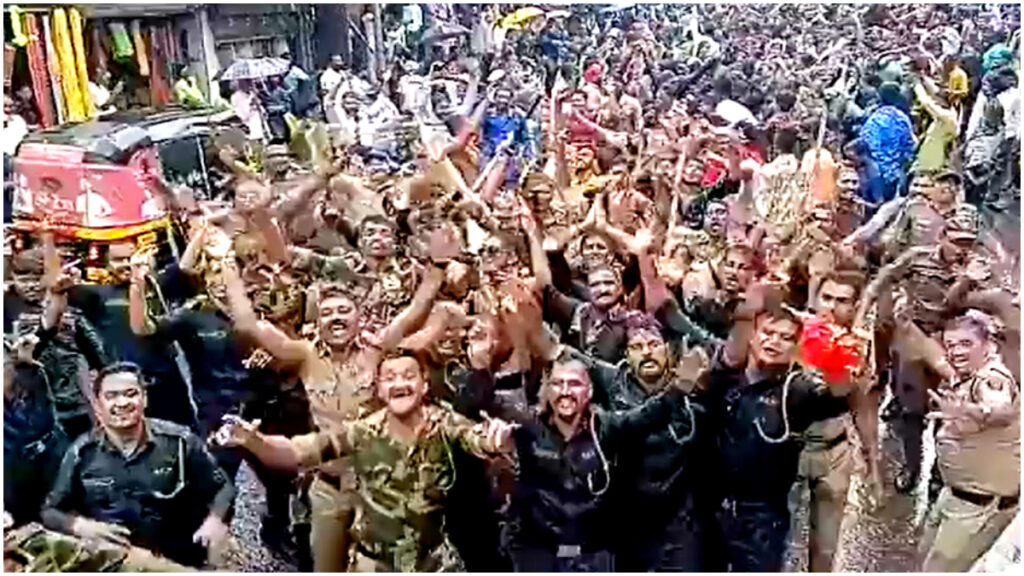 Web Title: Maharashtra Police : Ban on dancing for police
Peruse Most recent Marathi News Titles of Maharashtra, Live Marathi Fresh insight about Mumbai, Pune, Governmental issues, Money, Amusement, Sports, Occupations, Way of life at Rajenews.com. To Get Reports on Versatile, Android and iOS.
Morning now on all virtual entertainment stages. Follow us on Wire, Facebook, Twitter, Offer Visit and Instagram for the most recent updates and furthermore buy into our YouTube Channel English Raje News today.