Nashik Accident: An accident has occurred in a private bus going towards Mumbai from Yavatmal. A terrible accident took place in the early hours of the morning at Hotel Chilli Chowk near Nashik today.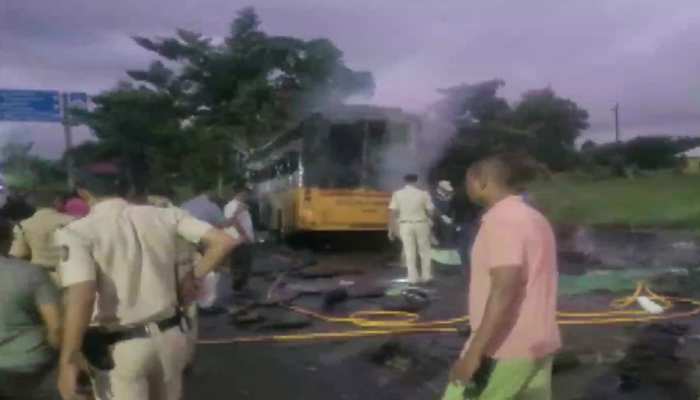 In this, the truck hit the bus after which the bus caught fire. Due to the massive fire, most of the bus has been burnt to ashes. It has been reported that 11 people died and 38 people were injured in the fire. Meanwhile, Chief Minister Eknath Shinde has ordered an immediate inquiry into the accident. Further rescue operations are still underway.
Web Title: Nashik Bus Accident The bus caught fire
Peruse Most recent Marathi News Titles of Maharashtra, Live Marathi Fresh insight about Mumbai, Pune, Governmental issues, Money, Amusement, Sports, Occupations, Way of life at Rajenews.com. To Get Reports on Versatile, Android and iOS.
Morning now on all virtual entertainment stages. Follow us on Wire, Facebook, Twitter, Offer Visit and Instagram for the most recent updates and furthermore buy into our YouTube Channel English Raje News today.
Join Whatsapp for Daily Updates