Petrol, diesel Price : At present the prices of petrol or diesel fuel have skyrocketed. There is no need to ask about the rates in Maharashtra. But petrol is cheaper by Rs 10 in Delhi than in Maharashtra. Petrol & diesel rates in the country are announced daily. But these rates are seen to be stable in the last few days.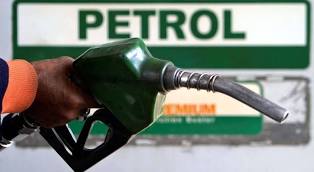 The rates of tax on fuel are different in every state. Therefore, the prices of petrol and diesel are different in different parts of the country. That is why petrol in Delhi is cheaper by around 10 rupees per liter than in Maharashtra. According to the price announced on October 8, petrol in Delhi is Rs 96.72 a liter and diesel is Rs 89.62 a litre. Similarly, in Mumbai, petrol is Rs 106.31 per liter and diesel is Rs 94.27 per liter.
Web Title : Petrol, diesel Price India : Petrol is cheaper by 10 rupees !
Peruse Most recent Marathi News Titles of Maharashtra, Live Marathi Fresh insight about Mumbai, Pune, Governmental issues, Money, Amusement, Sports, Occupations, Way of life at Rajenews.com. To Get Reports on Versatile, Android and iOS.
Morning now on all virtual entertainment stages. Follow us on Wire, Facebook, Twitter, Offer Visit and Instagram for the most recent updates and furthermore buy into our YouTube Channel English Raje News today.
Join Whatsapp for Daily Updates