CM Eknath Shinde champa Thapa : Chief Minister Eknath Shinde said that Champa Thapa is not a person who sells money. Shiva Thapa said this when he joined the Shinde group from Shiv Sena today.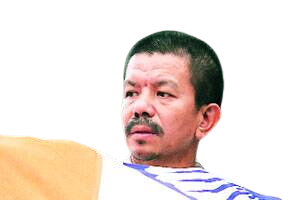 Shiva Thapa is considered loyal to Balasaheb Thackeray. Therefore, Shinde said at this time that the allegations leveled against him are wrong and he denies them.
Champa Singh Thapa and Moreshwar Raje, who served for nearly three decades at Matoshri, the residence of Shiv Sena chief Balasaheb Thackeray, joined the group led by Maharashtra Chief Minister Eknath Shinde on Monday. A confidant of the Shiv Sena chief, Thapa served Bal Thackeray for 27 years before his death in November 2012. Raje, who picked up Balasaheb Thackeray's phone at 'Matoshree', had spent at least 35 years at Matoshree, the Thackeray residence in Mumbai's Bandra suburb.
Shinde welcomed Thapa and Raje with a shawl Thane MLA Chief Minister Shinde welcomed Thapa and Raje by giving them shawls. He said that everyone is happy on this auspicious occasion of Navratri. There is a lot of excitement and it is the need of the hour. He added that the participation of Thapa and Raje has enhanced the atmosphere of the festival.
Shinde said that both of them decided to join their group as they represent the true Shiv Sena and carry forward the teachings of Shiv Sena founder and Hindutva. He said that Balasaheb used to speak simply and clearly. People knew Balasaheb well and therefore did not accept Shiv Sena's alliance with Congress and NCP in Maha Vikas Aghadi.
Who is Champa Thapa ?
Champa Thapa is clause to Balasahebh Thackeray
Which party join Champa Thapa ?
Shinde Group join champa Thapa