IND VS ENG: India won the Oval in 1971, winning the first series in England by four wickets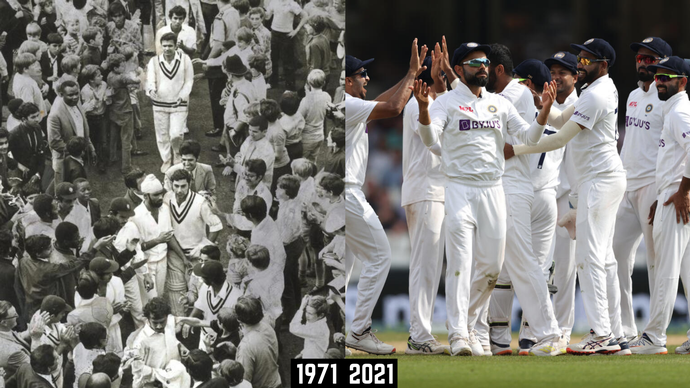 At the end of the fifth day at the Oval, India ended a 50-year wait for a 157-run victory over England on Monday. India last won the match in 1971. When Ajit Wadekar led England to defeat the hosts by four wickets.
India first played at the Oval – the oldest international stadium in England – in 1936 and lost the Test by nine wickets. India have played one Test seven times (1946, 1952, 1979, 1982, 1990, 2002 and 2007). He also lost in the previous three tours in 2018, 2014 and 2011.
Virat Kohli's men went into the fourth Test against the backdrop of a left-handed defeat at Headingley. Batting first, England bowled out India for 190 runs. Before Rohit Sharma's brilliant century, England took a 99-run lead on the second day and put India back in the tournament. Cheteshwar Pujara (61) and Virat Kohli (44) helped Rohit to 127 runs.
Along with openers Haseeb Hameed and Rory Burns, England needed 291 runs to win at the crease. However, India dropped a flat wicket and secured a convincing victory to take a 2-1 lead in the five-Test series. The last Test is at Old Trafford.
More News –
More News –