Indian Navy, celebrated its 75th year on September 05
RajeNews_06_SEP_2021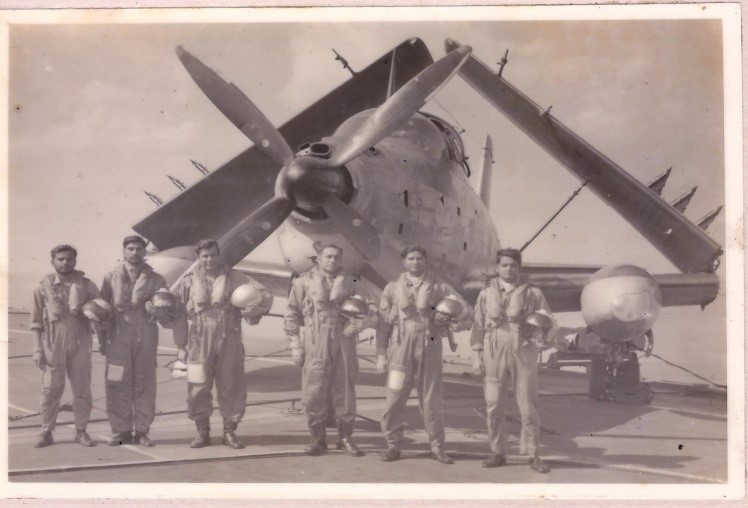 On INS Hansa, the main air base of the Indian Navy, celebrated its 75th year on September 05. INS Hansa was launched on 5 September 1961 in Coimbatore in 1958 after a jet flight with Sea Hawk, Alize and Vampire aircraft. Such information has been given by the news organization PIB.
INS Hansa –
Meanwhile, after the liberation of Goa, in April 1962, Daboli airfield was taken over by the Navy. In June 1964, INS Hansa was relocated to Daboli.
INS Hansa currently operates more than 40 military aircraft, capable of flying more than 5,000 hours a year on average. The airport is also complementary to domestic flights by handling domestic and international flights 24 X 7. So far, an average of 29,000 flights have been operated in a year.
INS Hansa Base Dornier-228 aircraft, INS 310 Cobra, INS 315 Wings Stallion, IL-38SD, INS 339 Falcons, INAS 303 Black Panthers, INAS 300 White Tigers, MiG-29K with supersonic carrier Helicopter The 323 Harriers are part of the Indian Navy's Frontline Air Squadron INS Hansa. The airport will also manage the INAAS 316, along with the long-haul Boeing P8I.
According to ILN Hansa Commanding Officer CMD Ajay de Thilophilus, "For the past few years, this base has represented an important part of the Navy. At the same time, the swan's aircraft are significantly enhancing the security of the entire west coast, including the coastline. In addition, it is monitoring the sea and its dangers. Apart from this, search and rescue, HDR, flood relief and community activities are being carried out from here. In addition, substantial assistance has been provided in the form of Vande Bharat flights.
The President of India has organized a prestigious event at INS Hansa on September 6, 2021 to confer the President's Color on the Naval Operations Department. The event coincides with INS Hansa's 75th year and Goa Liberation Struggle.
More News –