September 7, 2021, Vidyanjali launched
Sep_8_2021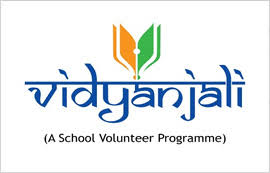 Prime Minister Narendra Modi On September 7, 2021, Vidyanjali launched a portal and a number of initiatives in the field of education. The initiative was launched at the inauguration of the 'Shikshak Parva' conference. The Vidyanjali Portal is aimed at facilitating education volunteers, donors or CSR contributors to school development.
Information about Vidyanjali Portal –
The Vidyanjali Portal has been launched so that the community or volunteers can contribute by directly contacting the government and government aided schools of their choice.
Ways to contribute –
According to the Ministry of Education, any person who is a citizen of India, NRI, PIO or any organization, institution, company and group registered in India can voluntarily contribute in the following two ways:
Services / Activities: Property or materials or equipment such as basic civic infrastructure, classroom support materials and equipment, basic electrical infrastructure, digital infrastructure, equipment for additional courses, sports, yoga and health etc.
Servants and retired teachers, scientists, government or semi-government officials, self-employed and salaried professionals, retired armed forces personnel, alumni of educational institutions, housewives and other literate persons may volunteer to contribute to the school.
Teacher Festival-2021 –
Education Festival-2021 started by the Ministry of Education. To d. Started on September 5th. It will end on September 17, 2021. It is being organized to honor the valuable contribution of teachers and to take the National Education Policy 2020 forward.
More News –
More News –