Ministry of Agriculture and Farmers Welfare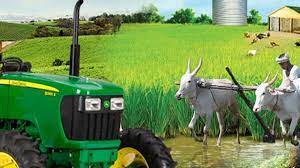 The Ministry of Agriculture and Farmers Welfare has made significant efforts to promote digital agriculture. It has contracts with five private companies. Cisco, Ninjacart, Geo Platform Ltd., I.T.C. Ltd. And NCDEX. E-Markets Limited (NCDEX E-Markets Limited NeML).
Farmers will be able to make informed decisions based on these pilot projects. This will allow them to decide what kind of seed and what farming method should be adopted for maximum yield. People involved in the agricultural supply chain can make their purchase-sales plans based on accurate and timely information.
Farmers Database –
The ministry is also preparing a database of farmers under Gristack. At the same time, it is also building various services around this database, so as to create a digital ecosystem in the agricultural sector.
Under this Unified Database, information related to all the benefits of Central and State Governments and support of various schemes will be included for all farmers. It can be a source of information for the benefit of farmers in the future.
Government Scheme Integration –
Government schemes like Pradhan Mantri Fasal Vima Yojana (PMFBY), Pradhan Mantri Kisan Sanman Nidhi (PM-KISAN / PM-KISAN) and Soil Health Card will be integrated from time to time through general database with land records. So far, details of about 5.5 crore farmers have been entered in the database.
More News –